Have you ever used hemp (i.e. Cannabis Sativa) in the kitchen? I just experienced it and was extremely satisfied. Of course, I have been interested and documented for a very long time, because we all know what comes from this plant: my veterinarian nevertheless told me to stay quiet, because many companies now sell dog food containing cannabis. He pointed me in to what percentages to incorporate into the dough and I created the CANapa Cookies! Among the properties of hemp there is a certified calming effect, ideal for anxious dogs and for very agitated dogs that activate even in the evening. Try to make them and let me know, I'm very curious! And remember to try my other latest recipes too: corn dogs, vegetable crackers and truffles without cooking.
CANapa cookies
wholemeal flour 250 g (or buckwheat flour, or rice to make these cookies gluten-free)
hemp (cannabis sativa) 8-10g
water 50 g (to be adjusted in case you use another among the suggested headlights)
coconut oil 1 tablespoon
honey 20g
Hemp biscuit procedure
To make these calming hemp biscuits you just need to combine the wholemeal flour and powdered hemp in a bowl.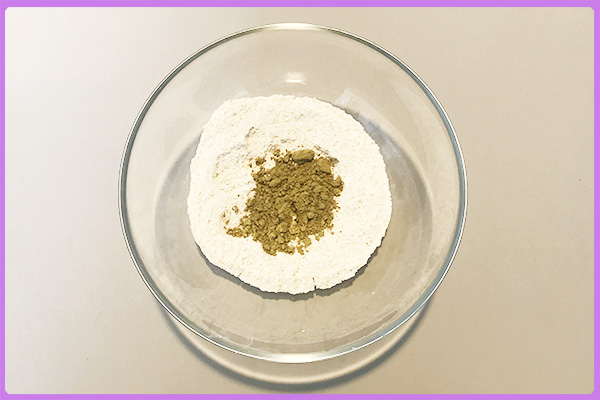 Also incorporate coconut oil: its peculiarity is that it is a fat that, with the heat, becomes liquid and transparent while at lower temperature it compacts and takes on the appearance of Vaseline. You can use it either way. I suggested a spoon for the solid shape, if you have it in liquid form dose a little more.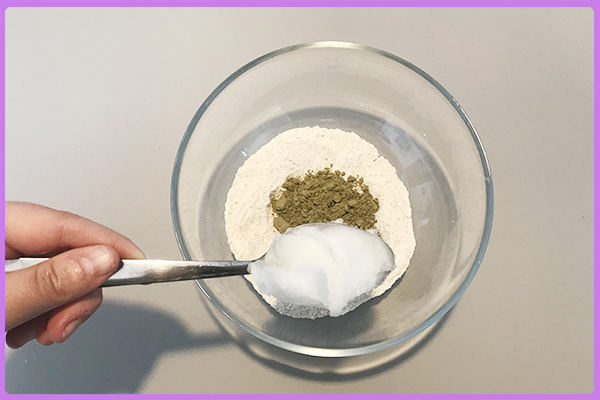 Add honey too. I would say that for the purposes of the recipe can be optional, but honey is a very important food for all the vitamins it contains. I used the milleflowers, you can also use the acacia. Pour the water now.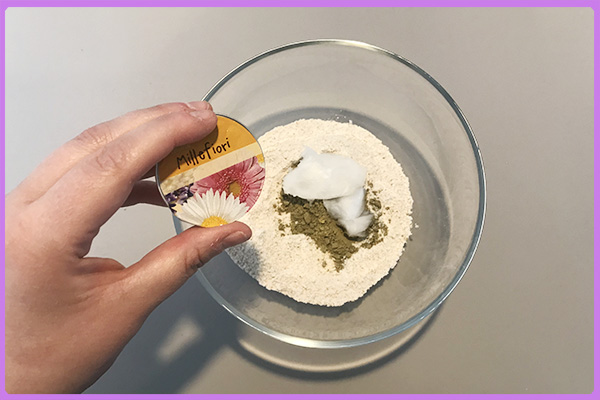 Knead by hand until you get a compact and smooth dough. If it is too dry, add a tablespoon of water at a time until it reaches a malleable consistency.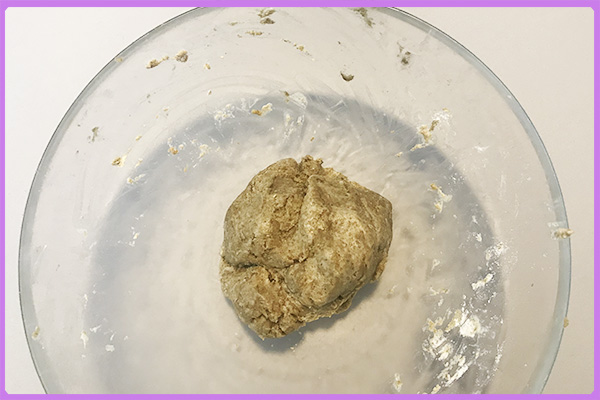 Roll out the dough on a lightly floured work surface, and using a rolling pin: the ideal thickness is a maximum of 5 mm but also depending on the size of your dog (and the seniority), you can make them thicker or thinner. I used a dog-shaped mold, but it's okay what you have in the house or a simple cut to the knife.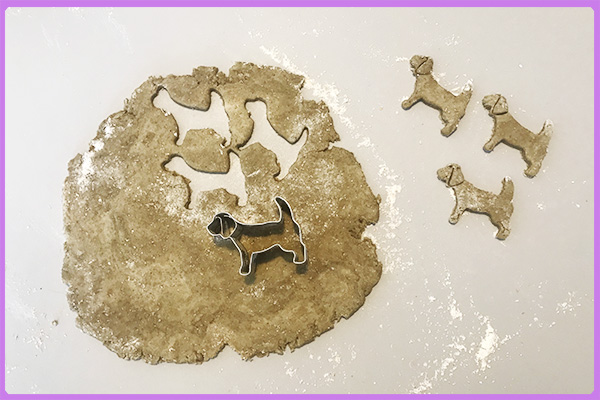 Bake the hemp biscuits in a static preheated oven at 170 degrees C for 15-18 minutes. Ready!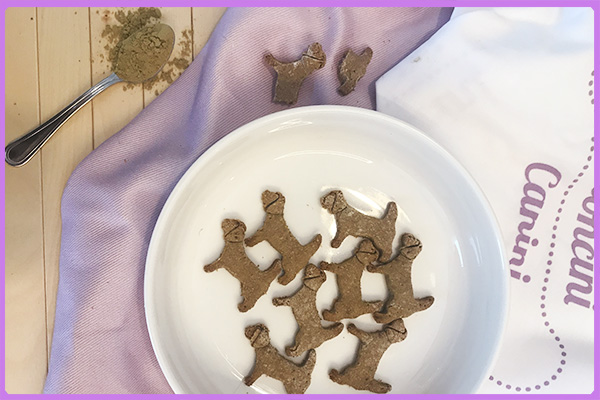 Important
Given the presence of cannabis sativa, do not exceed the dose of 1 cookie per day and, if you have any doubts about it, consult your veterinarian.
Conservation
You can store calming hemp biscuits in a tin box, or freeze them for them.
Good because
Hemp is an ingredient rich in iron, magnesium, vitamins;
Cookies have a calming effect, perfect for hyperactive or anxious dogs;
Honey makes these biscuits nutritious and light