After my nachos and canachos, that is the classic fried potato kibble for you and a lighter version for your dog, I thought to follow this road: Here are the Bon bon ice cream like favor box, in a version that provides a perfect base for both you and your C Ane, but that with an extra twist for you can become a real dessert! Your dog will lick his mustache. You too, and your guests will be very impressed by your originality! Do you like the idea of cooking for yourself and your dog with half the hassle? Try the potato croquettes too!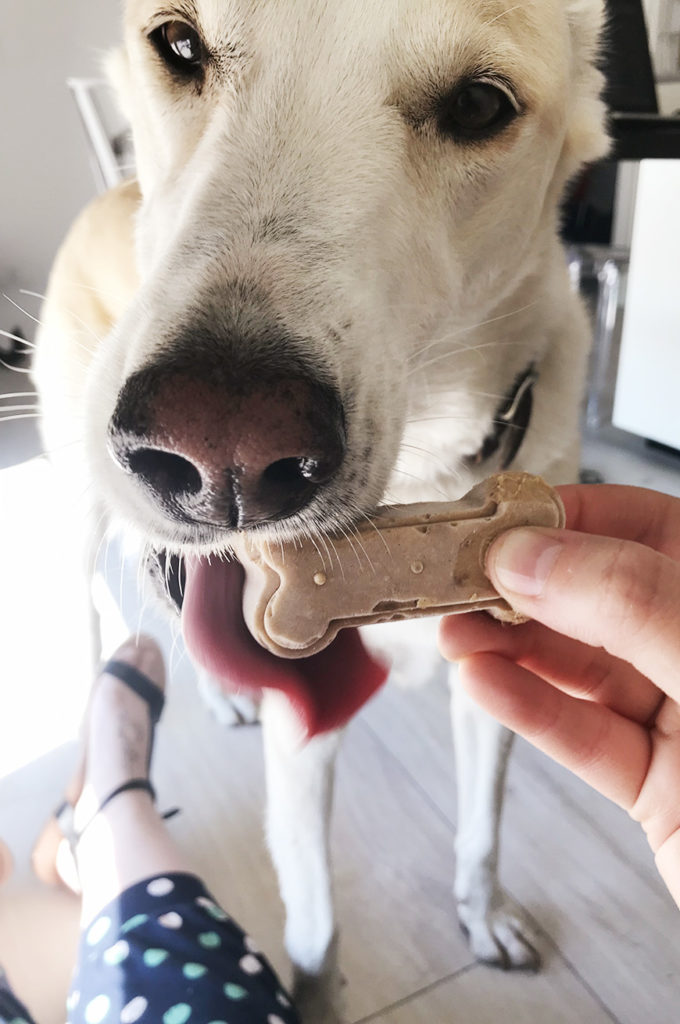 Bon Bon Ice Cream
Ripe Bananas 2
Unsweetened peanut butter (excellent that Calvè) 2 abundant spoonfuls
Neutral yogurt or water 2 tablespoons (optional)
For humans
Dark chocolate 150 g
Salt to taste (optional)
Procedure
Making these Bon bon ice cream is a breeze: just arm yourself with blender and combine banana into pieces, peanut butter and if you want yogurt. Operate to obtain a cream and divide in half the mixture obtained. For your dog, the recipe ends here: transfer a half dough in the mold of silicone you prefer (I had a bone, maybe too big) and store everything in the freezer for at least 5 hours. Make them taste your dog even just removed from the freezer: consider that they will still be pretty soft!
Bon Bon Ice cream for humans
Instead, transfer the remaining cream to another stencil, perhaps at heart like mine, and also place in the freezer for 5 hours. Before you turn off the Bon bon Gelato, melt the dark chocolate in Bath Mary or the microwave and wait for it to cool slightly. Make the banana jelly and stick with a toothpick, then quickly immerse them in chocolate: transfer them on a wire rack, under which I suggest to place a tray or paper to collect the chocolate that will drip. Grow Rich if you want the surface with a pinch of salt and wait for the chocolate to catch up. Gently, detach them from the wire rack and put them back in the freezer for 4-5 hours. You must serve them frozen!
Conservation
You can keep both the Bon bon Ice cream for dogs and humans in the freezer for 3-4 months, but if they thaw, then I'm sorry but you can't freeze them again.
Good because
Very substantial, perfect after a workout
Fresh as ice cream, but soft even for puppies or elderly dogs
With a move, you also have your super hearty snack!