I do not know you but I every time I smell the scent of ginger, especially on wonderful cold days and gloomy, reborn. I feel like I'm touching the sky with a finger. Given the experience over the years, I realized that even for dogs is so: they appreciate very much its sparkling flavor and they also notice at a distance when I have it at home. If you are one of ours then I propose, after the mint cookies that contain a little ', my ginger biscuits, enriched with a minimum dose of honey that amplifies the wonderful anti-inflammatory effects of the root here protagonist.
With the dose I've indicated you can get a really important number of biscuits, which you can freeze or use if you are facing an educational path with your dog. Keep a little in your pocket during training, or in a glass jar to keep in the pantry every time you want to pamper him a little: he will certainly appreciate it! Think, these ginger biscuits are among the favorites of my little Hecate. Try them, propose them and let me know but I bet you will find them stellar!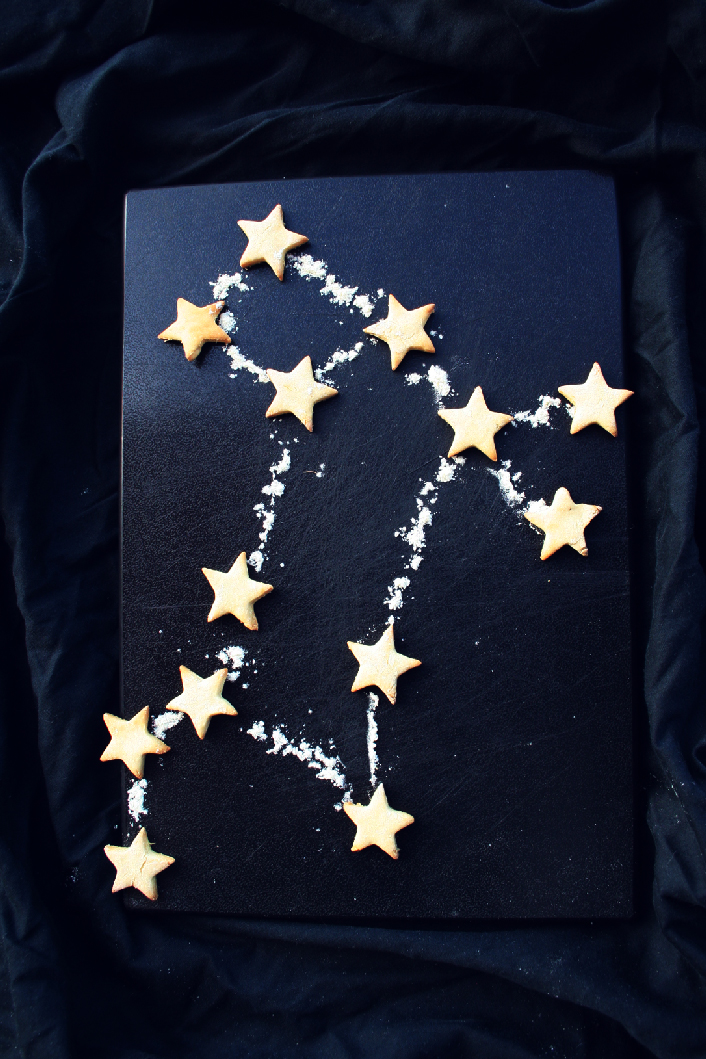 Ginger Biscuits: Ingredients for about 40 biscuits of 2.5 cm in length
Flour 00 50 g
Rice Flour 50 g
Fresh Ginger A Tallboy
Millefiori honey (or your favorite) 15 g
Lukewarm water 35 g
Fresh Brewer's Yeast 6 g
Procedure
With a vegetable peeler peels a nice tallboy of ginger, then grate with a grater tight in a bowl. Also combine the fragmented brewer's yeast, honey and lukewarm water. Amalgam to dissolve the yeast. Now add the sieved flours and knead for about ten minutes until you get a compact and soft dough. Wrap it in the transparent film and let it rest at room temperature for a few minutes.
Spread the dough on a lightly floured worktop and reach the thickness of 1 cm. Get the biscuits using a form, I used a very pretty star shaped but you can use the one you have in the house, or cut the dough to knife. Bake and ginger cookies are ready!
Cooking
Cook the ginger biscuits in a preheated static oven at 170 ° for 20-25 minutes.
Conservation
You can store ginger biscuits even for a week or more, enclosed in an airtight container or protected in a refrigerator. You can also freeze them from cooked to let them soak at room temperature. In this case, if necessary, you can dry them slightly in a pre-heated static oven at 100 ° for 10 minutes. You can also freeze the dough of raw dough.
Good because
Ginger, unlike the lemon that is akin to it as a scented note, is appreciated by dogs; Its anti-inflammatory properties are unparalleled
Dry enough to be kept even long, pleasantly crispy
Honey is soothing and rich in precious vitamins