I recently visited Trentino Alto Adige. I went to Bolzano, Merano, the Lake of Resia, a couple of wonderful castles. It was a very short trip but I will take it all in the heart.  The thing that left me the most in love is the vastness of the cultivation of apple: miles and miles of rows, with apples hung and almost ripe, to shine in that clean and sparkling air. Back home I have not thought twice about: Apple Muffin! Dogs in general love apples, for their sweetness and their crispness all to gnaw; They know they are also very good for their tummy!
For Hecate, which is a meticcina of 3 kg to say the least, a muffin is a bit ' large but usually I share it with Indy and so they do snack together. Meet the Apple muffins, preening a party because they're perfect for a special occasion.
What do I have in mind? A birthday party a bit ' vintage for your dog's birthday (as I call it, the "Can-Pleanno") or his "home-Pleanno": The anniversary of when you took him home if it was adopted. You'il love them!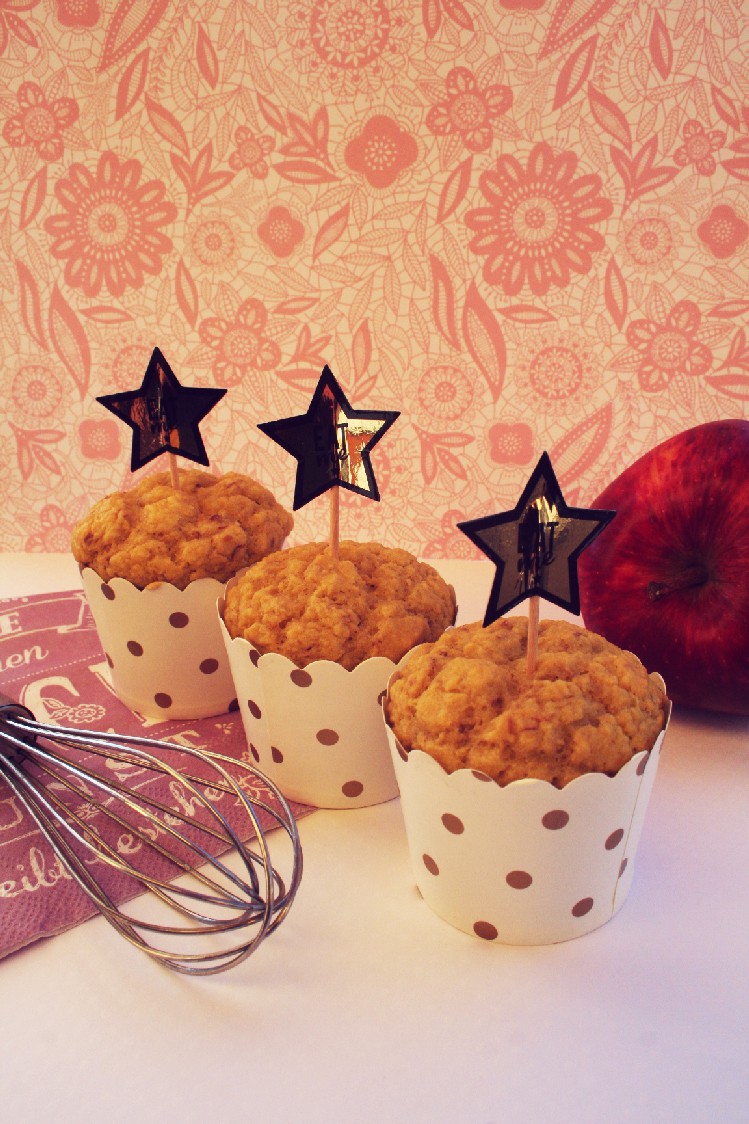 Apple Muffins: Ingredients for 6 standard sized muffins
Red Apple (or your favorite) 1
Fresh Brewer's Yeast 10 g
Extra virgin olive oil 10 g
Rice flour 40 g
Flour 00 40 g
Eggs 1
Procedure
After washing the apple well, cut it to chunks. Put it all a blender, taking care to exclude stalks and seeds. Add also the brewer's yeast, the extra virgin olive oil and the whole egg.
Operate the blender to get a smooth milkshake, then pour it into a bowl. It incorporates the two flours sieved and mixes well. The mixture will be very soft.
I filled it almost to the edge of the cups in cardboard, but you can use the paper classics, but placed in a muffin pan to not sformarli in baking.
Leave the muffins at room temperature for about 15 minutes, then cook them.
Here's the Apple muffins ready!
Cooking
Pre-heated static oven at 170 °, for 45 minutes
Conservation
You can store Apple muffins at room temperature for 2 days, or refrigerated for 3 days and well-sealed in an airtight container. You can also freeze them, both in cups and smooth.
Good because
The apple is very rich in fibers and in this recipe is used whole, core and peels including (but excluded seeds!)
The egg scales in protein, making the muffins a very substantial and perfect snack if your dog makes a lot of movement. You can also exclude the egg white and use only the yolk.