If you have a greedy dog like my giant Indiana Jones, O little boy and running all day like my Hecate, or still a puppy who is putting teeth, you found the perfect delicacy: my cold banana pralines and peanut butter are a sweet morsel , caloric, hearty and irresistible flavor!
You can prepare it as an antidote to the heat: keep a little ' in the freezer and give one to your dog every now and then, their texture will still be pleasantly soft but super cool. These are the canine tidbits that my wild beasts, and those of the neighbors, have most appreciated… Like banana cookies and peanut butter cookies. And if the heat is really intolerant and you prefer to stay on a light solution, don't miss out on my fruit and vegetable popsicles, which by the way are anti wastage, or the melon ice cream with edible cups.
I look forward to prepare, in 5 seconds, these pralines until you fill the freezer: Your dog will thank you!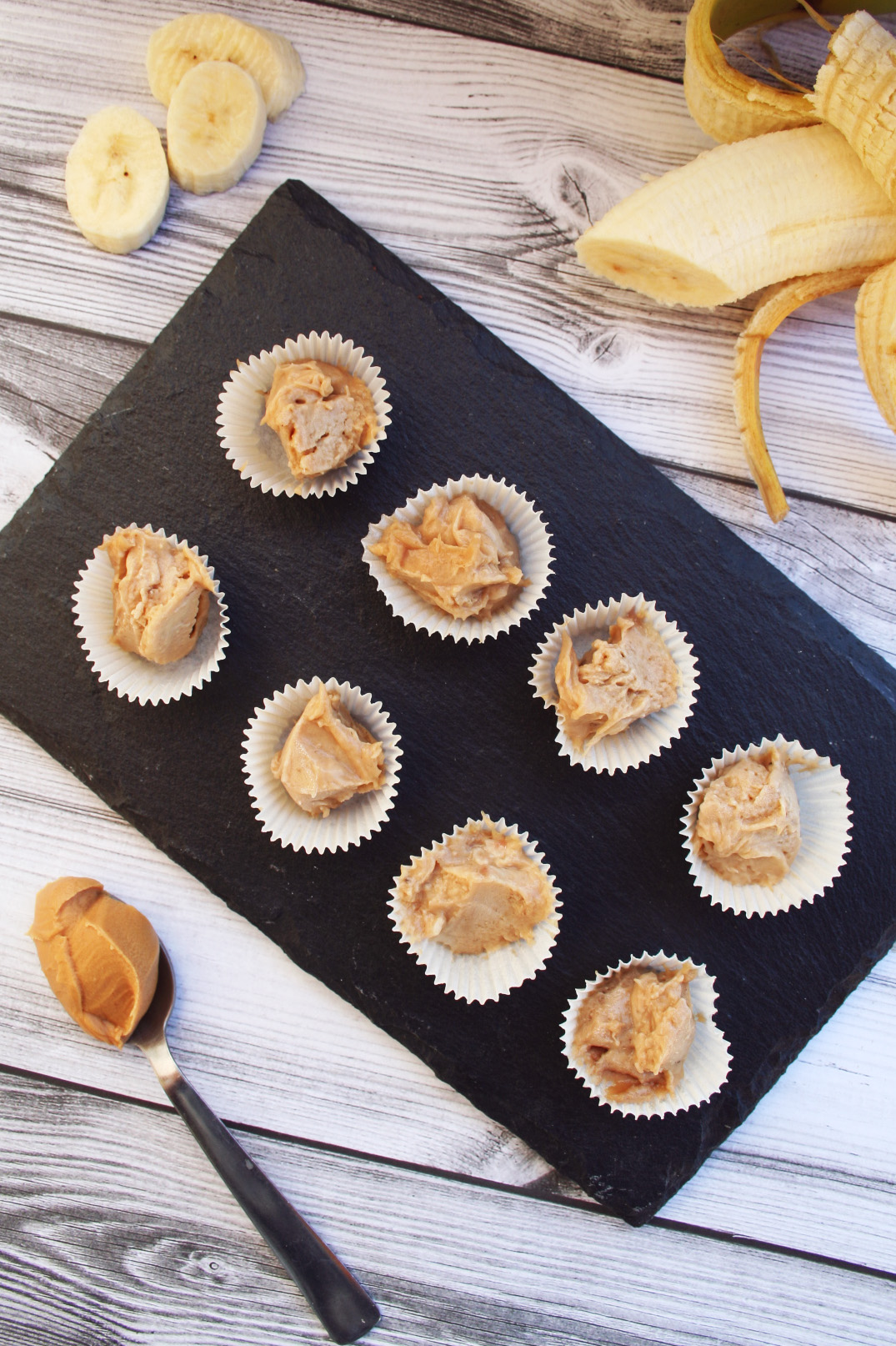 Recipes for dogs: ingredients for Pralines
Bananas 2
Natural peanut butter (unsalted, unsweetened) 2 tablespoons soup
Soy lecithin 1 teaspoon
Procedure
Peel the banana and put it to chunks in a blender. Add the peanut butter: I have put 2 tablespoons but you can vary the dose according to the consistency you want to get-must be viscous and malleable. Blend it all by adding the natural soy lecithin.
Now you have two solutions. You can pour everything into a cup or an airtight container, wait for it to freeze and then pick up small portions and put them in cups of paper, or give it directly to your dog; Alternatively, immediately fill the cups and let them cool down in the freezer until the time to use them.
Conservation
You can store banana pralines and peanut butter in the freezer even all summer, in the cups of paper. Once thawed, I do not recommend to freeze them again: use from time to time, then, only the portion you need!
Good because
Extremely nutritious, caloric, it just takes a very small portion to pull your dog a little
Banana and peanut butter are very rich in vitamins, perfect to strengthen the hair
Their soft texture promotes the chewing, even the puppies and the older dogs