All the freshness and vitamins of lemon wrapped in a single biscuit! These lemon and coconut biscuits are incredibly light-and, as I suggest in the ingredients, even gluten-free if you opt for the rice flour-completely devoid of fats or dairy products. Lemon zest, coconut water (not to be confused with coconut milk, which is fat and from the texture similar to cream) and a small dose of wheat flour: nothing more, in this really space dog recipe!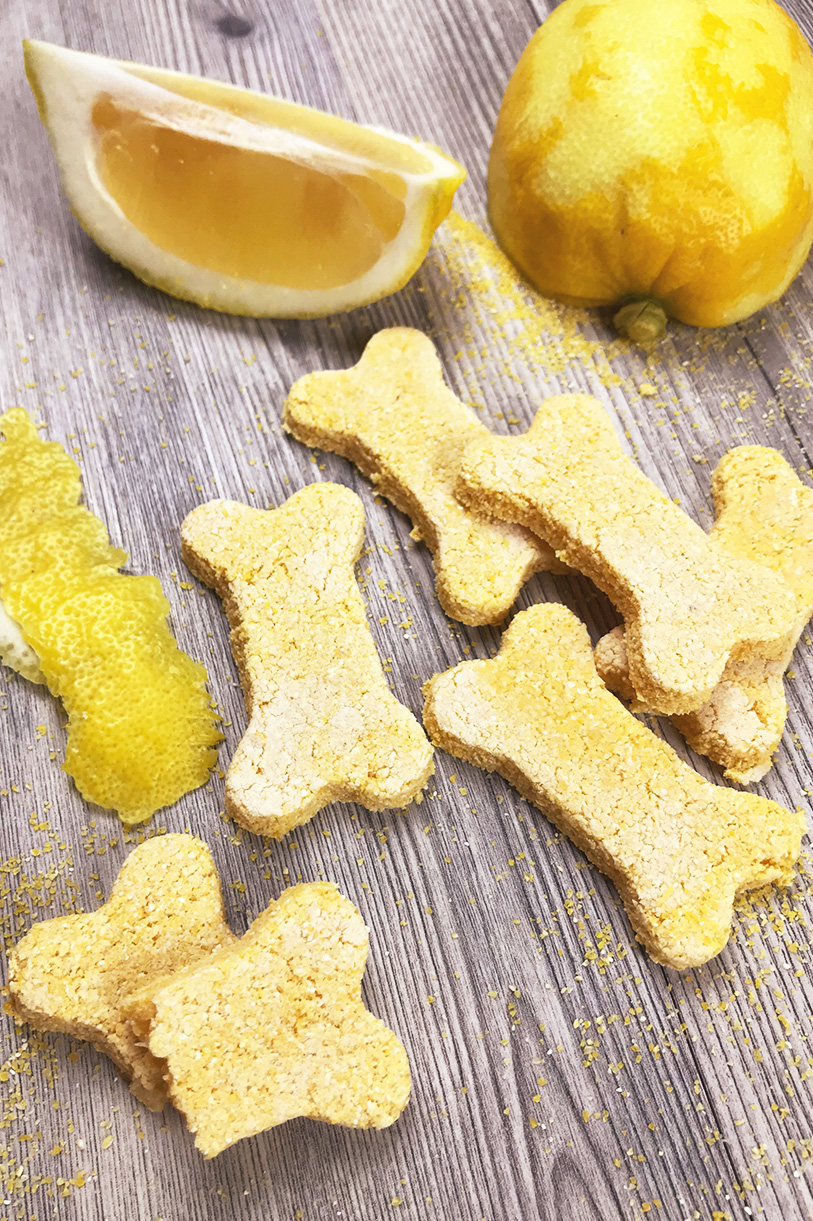 Lemon and coconut cookies: ingredients for 15 biscuits
Corn flour coveted 100 g
Flour 0 (or rice flour if your dog has to avoid gluten) 45 g
Lemons the rind of 1
Coconut Water 35 h
Procedure
For these lemon and coconut biscuits you simply combine all the ingredients in a large bowl. First the dry parts, or corn and wheat flour; Then the lemon zest grated for good after washing and dried thoroughly. Finally, the coconut water to knead.
Otenuto a stick, lightly flour it and place it on the worktop. Spread it with the rolling pin to the thickness of half inch, then you get the biscuits: I used a cup cookies in the shape of bone, you can use what you have at home or even just cut the dough to diamonds or squares. Transfer the biscuits onto a drip pan lined with baking paper and cook in a pre-heated static oven at 160 ° for 25 minutes. Here are your lemon and coconut cookies ready!
Conservation
You can store lemon and coconut cookies long and in a well-closed container. You can keep them both in the refrigerator and at room temperature, if away from heat sources or damped. You can freeze them, cooked.
Good because
Rich in lemon and coconut zest, I'm a vitamin bomb!
Crunchy thanks to the prevalence of corn flour, light and Digeribilissima