Well yes, I did not resist. I made growls, namely the famous and delicious biscuits but in canine version! I'm crazy, but when you have business associates crazy like you, then it's okay. Yes, because this is a recipe with four hands, made with my friend and colleague Chef Antonio Paolino: He has always supported me in my business and is one of the most eclectic and imaginative people in the kitchen I have ever known. We thought of a biscuit that was very particular, and here I am with these biscuits stuffed "growl."
Fan part of those healthy biscuits for the dog but at the same time fun for their humans: like the "Ginger can", the "Can-Eder" and the "Can-Apè"!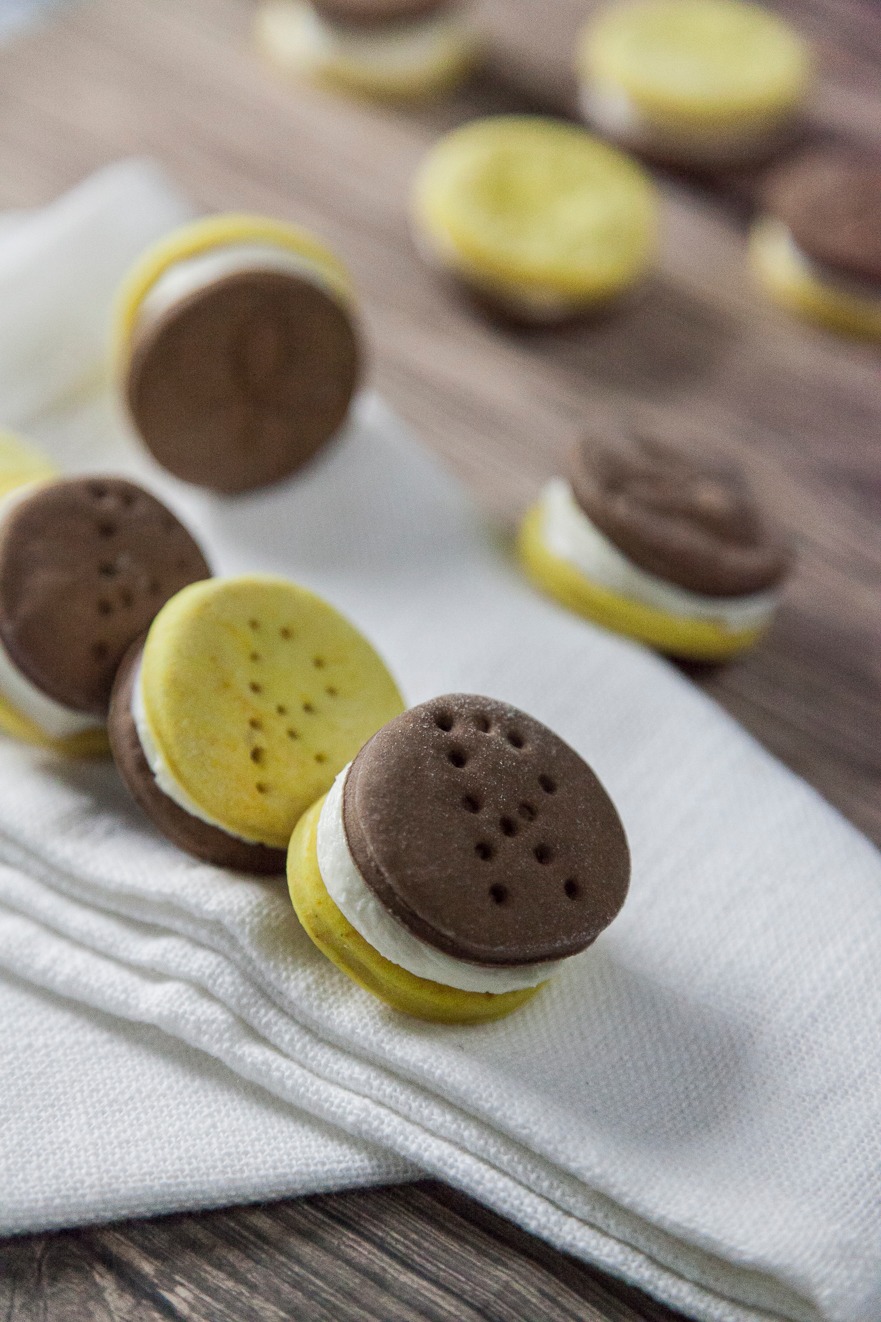 Stuffed biscuits "growl": ingredients
Flour 00 200 g
Water 100 g
Greek yogurt 65 g + to taste To fill
Turmeric powder to taste
Carob Powder to taste + Water to taste
Procedure
To make the growl place in a bowl the flour, the water and the yogurt. Knead to get a nice dough, then divide it into two equal parts. In a portion add as much turmeric as you need to get a yellowish color similar to a short pastry; In the other add as much carob as it takes to obtain a look similar to a cocoa pastry, if necessary adding some water.
After having obtained the two doughs, spread them up to 1.5 cm in thickness, then with a circular biscuit size of 3 cm in diameter. You can decorate the diskettes as you like, or leave them smooth. Cook in a pre-heated static oven at 175 ° for 10-12 minutes. Bake them and let them cool completely. They could swell in baking, in this case gently squeeze them in cooking with the back of a spoon.
Once raffreddatisi take a yellow disk, put a small walnut of Greek yogurt in the middle and reward us on a dark disk: Here are your stuffed "growl" cookies!
Given the substantial presence of Greek yogurt, I recommend giving your dog a growl every now and then!
Conservation
You can keep these biscuits stuffed for a couple of days in the refrigerator well-closed in an airtight container. Do not freeze stuffed. You can freeze the cooked floppies and then stuff them only Allìoccorrenza!
Good because
Rich in flavor and-for us humans-beautiful at the sight!
Yogurt, turmeric and carob are important nutrients for the overall well-being of the dog