I may have left a little transport for the size of these bundles with ham and carrots, but since I imagined them for my giant IndianaJones then I am justified! You know, soft on the outside and with a croccantissima in the middle… Your dog will go crazy I'm sure. 
Love the carrot, just think of one of my recipes for dogs that has to received more happened: the Crackers to carrot!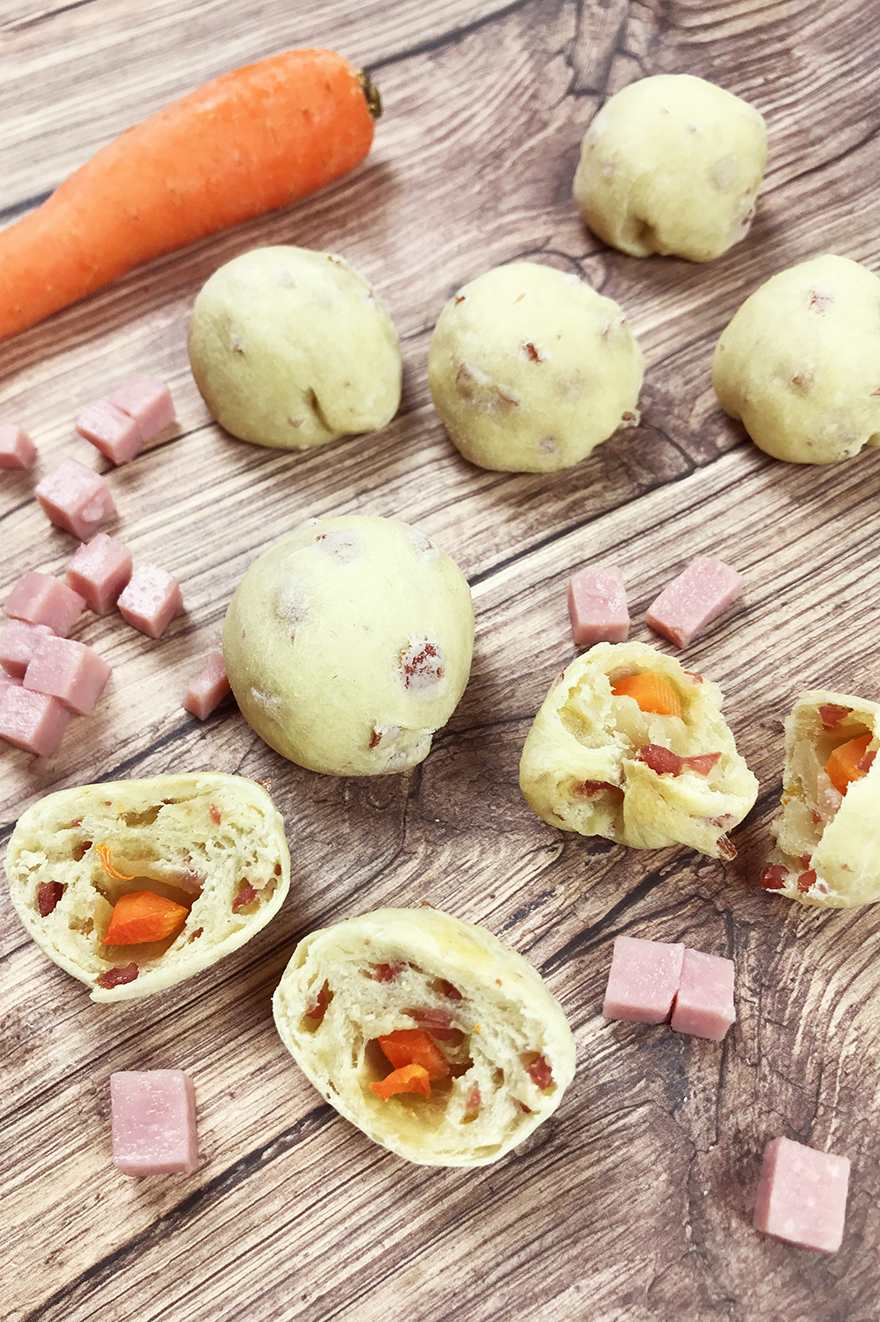 Bundles with ham and carrots: ingredients for 15 pieces
Flour 00 170 g
Half carrots
Ham 40 g
Water 75 g
Extra virgin olive oil 2 tablespoons
Procedure
They seem to wonder what but these bundles with ham and carrots are very easy to achieve. In a bowl, combine the flour, the water, the oil and the well-chopped ham. Mix well and get a compact dough that doesn't stick to your fingers. Lay it now on the work surface Leggermemte floured and use a circular dough cup to get some diskettes.
At the center of each place a piece of chopped carrot-must be small cubes-then close the flaps on themselves to create some bundles or balls.
Arrange them on a dripping pan lined with baking paper and cook in a pre-heated static oven at 175 ° for 45 minutes. Ready the bundles with ham and carrots!
Conservation
You can keep the bundles with ham and carrots in the fresh air and for 4-5 days. You can also freeze them, from raw but also from cooked.
Good because
Protein, vegetables and flour sugars in this hearty beautiful tidbit!
You can personalize them according to your dog's size!