The frost is the master during this period and, although many dogs like my Indy love the winter and run around in the snow, the fact remains that it could be a good rule to recover some vitamins. In fact, a nice quantity: my plumcake of carrots and lime, in mini version for a satisfactory mouthful, it is really full… That's why I originally intended to call it "Plumcake energy"!
Soft, flavorful, with oil to integrate also the OMEGA3 and carrot to strengthen the sight and the hair of our beautiful cagnoni. The lime is a discreet but important presence, which confers a sparkling note and much appreciated. I mean, a little sugar and you could taste it quietly too.
For starters here is another one of my dog recipes, the plumcake of carrots and lime. Already using carrots, why not make my croccantissimi crackers to the carrot?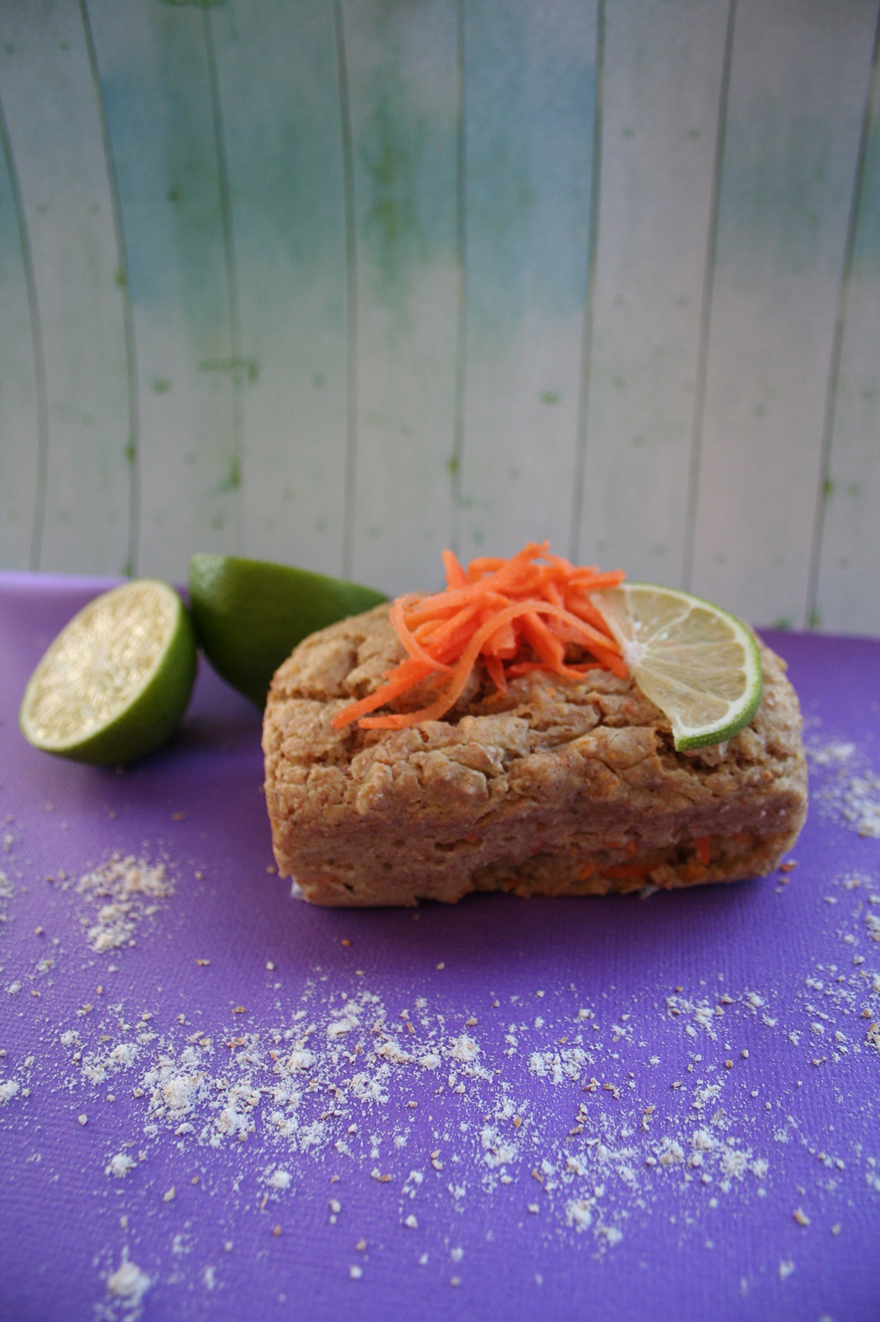 Carrots and lime Plumcake: ingredients for an 8 x 4 cm mould
Wholemeal flour 80 g
Fresh Brewer's Yeast 3 G
Soy Milk 35 g
Water 30 g
Extra virgin olive oil 12 g
Carrots 20 g
Untreated files, the rind of 1
Procedure
Wash well and cut the carrot in julienne, or grate, without peeling. If you have advanced carrot skins, use those tritandole. Transfer it in a bowl together with the flour and grated rind of the well-washed lime. Add the soy milk and the extra virgin olive oil, then begin to knead mixing well the ingredients.
Lightly warm the water and join this, after having carefully dissolved the brewer's yeast. Mixing well you will get a very soft and full bodied compound. Fill the mold, I've used one in silicone, and cook.
The plumcake of carrots and lime is ready! Decorate if you want with other carrots or add a teaspoon of honey to the dough. Her perfume is going to win you too!
Cooking
Pre-heated static oven at 170 ° for 30 minutes
Conservation
You can store the plumcake of carrots and files for 2 days at room temperature, or you can also freeze it: cooked, whole or in pieces like my zebra dog cake.
Good because
Freshly grated carrots are a very important source of fibres and vitamins
Lemon and lime, natural antibacterials, are also recommended in dogs of a certain age