My cheese biscuits are crispy morsels, which attract attention already just for their intense perfume. These are beyond the shadow of a doubt among the most adored biscuits from dogs: the coveted corn flour, gluten free and disinflammatory for intestines and irritated stomach, confers a grainy texture that teases the palate; The grated Grana Padano, added in the right proportion that does not weigh down the digestion, binds the ingredients with its unmistakable intensity.
Your dog will feel the aroma at a distance, you'll see how he loves these rustic snacks!
In fact, we bet you will like it too? I often tell you how these cheese biscuits are also part of the aperitifs that my mother sometimes organizes at home for guests and friends. On the other hand, like all my canine tidbits, they are made of natural and quality ingredients!
Here's to you and the dogs who live with you the tasty cheese biscuits.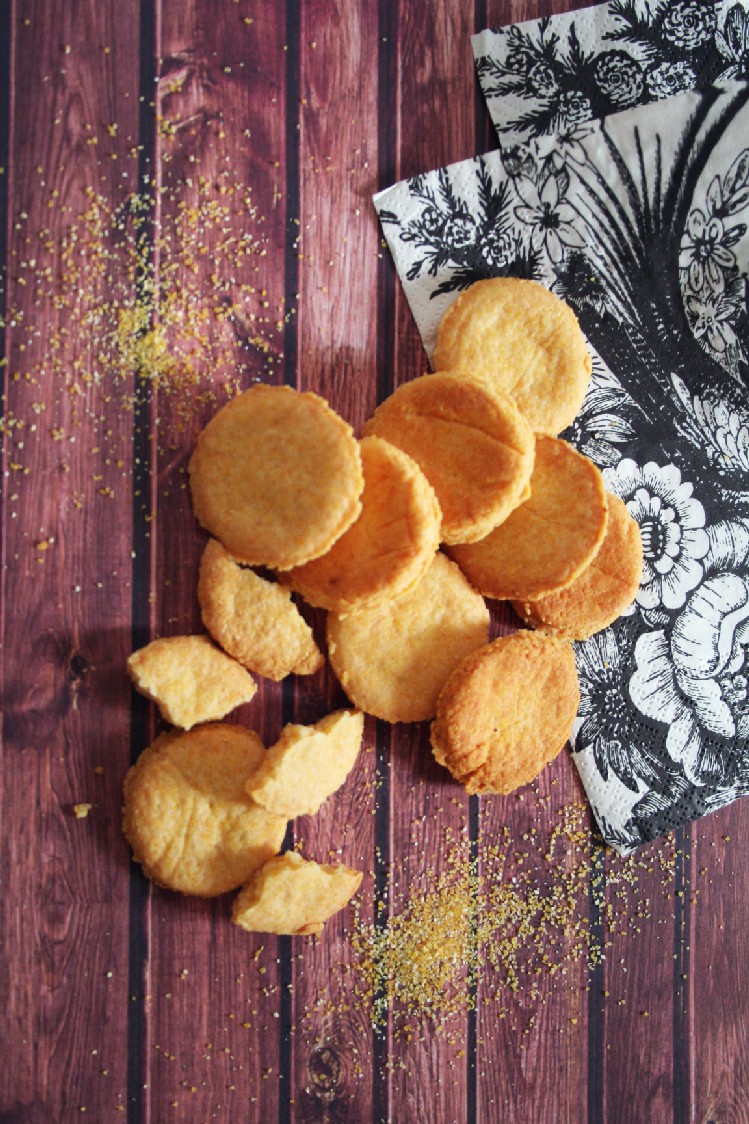 Cheese Biscuits: Ingredients for 25-30 biscuits of 3.5 cm in diameter
Corn flour coveted 100 g
Flour 00 80 g
Grated Grana Padano 50 g
Water 70 g
Procedure
In a pan, sieve the two flours together, then add the grated grana Padano.
Knead with the water provided in the recipe until it forms a compact dough.
Spread the dough up to the thickness of about half an inch, then get the biscuits: I used a circular stencil but you can opt for the shape you prefer.
After having placed them on a dripping pan lined with parchment paper, cook them.
The cheese biscuits are ready to be tested!
Cooking
Pre-heated static oven at 160 °, for 20-25 minutes
Conservation
You can store the cheese biscuits for a week at room temperature or in the refrigerator. You can close them in a tin box, in an airtight container or in a food bag. You can freeze both the dough after letting it rest, and the biscuits already cooked and cooled.
Good because
The cornmeal is digestible and, thanks to its gritty texture, brush teeth and tongue and cleans the intestine
The hard cheese is ripe, which reduces the percentage of lactose just enough to be digestible and at the same time release all the characteristic flavor