Since I discovered that peanut butter-Al Natural, certainly-is a panacea for dogs, I'm in love and the imagination has galloped from endured. If you've already tasted my peanut butter cookies and cold banana pralines and peanut butter, you can't miss these easy cookies without eggs, where the main character is still him. To test even the least expert in the kitchen, the recipes for dogs that I suggested and this first of all are perfect for you!
Soft and nutritious, they are perfect for older Cagnoloni who begin to have plaque and gum problems, as well as for puppies that are putting teeth and are in the process of training!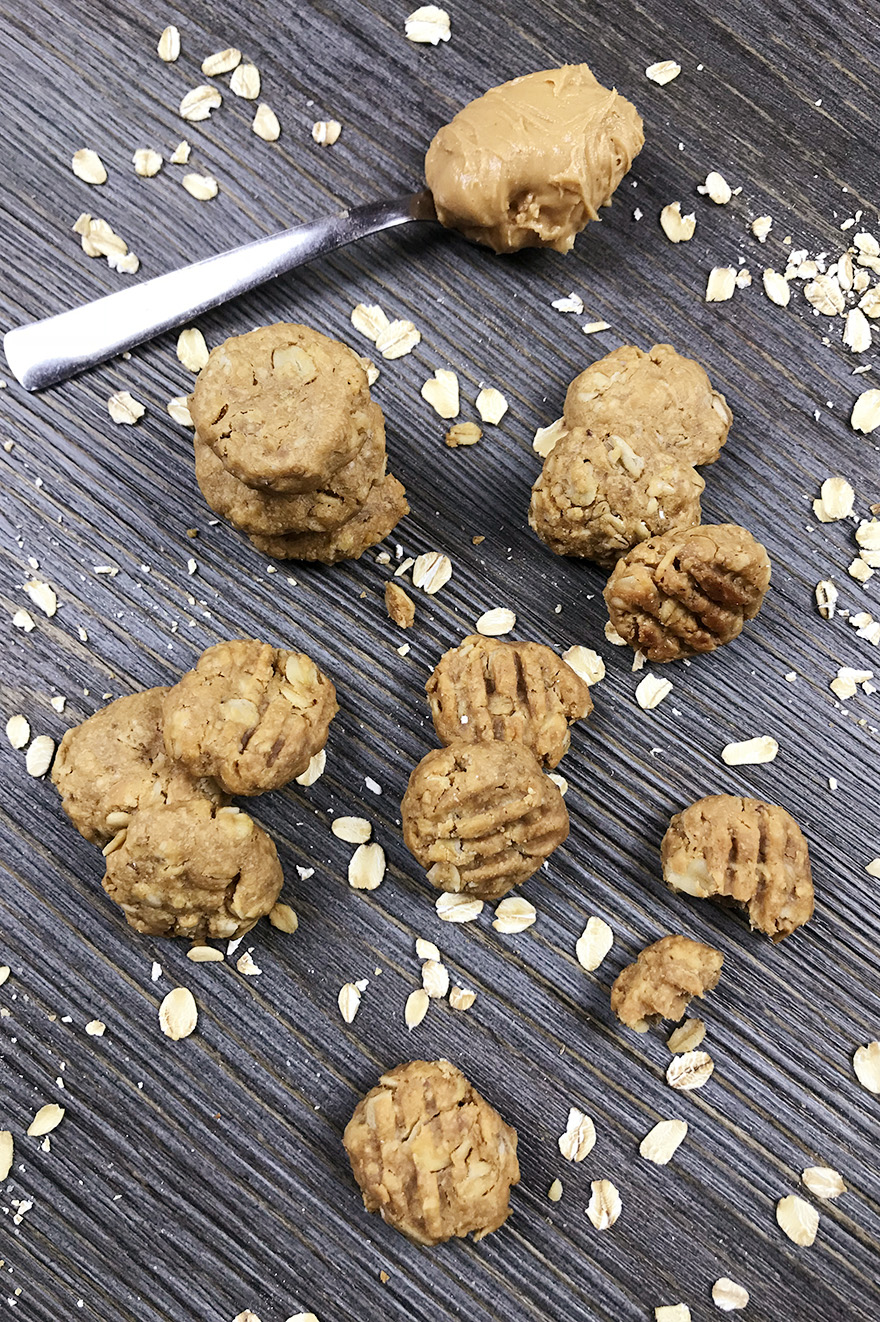 Easy cookies without eggs
Natural peanut butter 180 g
Oat Flakes 100 g
Grated apple 1 small
Procedure
These easy biscuits are quick and easy, without eggs or flour of any kind. Mix peanut butter with oatmeal fireworks. Peel * The apple and grate the pulp, which you can insert immediately into the dough. Mix well.
Now take a small nut of dough and shape it to obtain a sphere; Recline the biscuits on a dripping pan lined with baking paper and conferring a more comfortable shape by gently pressing the prongs of a fork on the balls. Cook the biscuits in the oven Stqtico preheated to 170 ° for 25 minutes. Here are ready the easy cookies without eggs!
Conservation
You can store these very fast bicooked in a well-closed jar, possibly in the refrigerator. You can certainly freeze them!
Good because
The texture of these peanut butter biscuits is soft, perfect for older dogs!
Very substantial, are an award to be given every now and then, especially in the training phase