Did you just make an omelet? Do not throw egg shells. You made a nice cake? Do not throw away the scraps of fruit, such as apple cores (from which you have to discard all the seeds) dark portions of bananas or strawberry chabikwa. The peel of carrots and the squeezing of zucchini? Precious. Even the lemon: once squeezed, hold it for a while longer. Many of the things we waste in the kitchen are still nutritious and have so much to give, for example they turn into a summer snack for your dog: I mean the popsicles of fruit and vegetables.
A smoothie and away in the freezer, for a refreshing moment and full of scondinzolii of approval. After a good run or a nap in the sun the popsicles of fruit and vegetables are ideal, delicious and even comfortable for you, that you have to fill less the bags of the humid. Nature will thank and, I assure you, even the beast that taste this delicious snack. A tip: If you have a few scraps, freeze them from time to time! Prepare a special container for the waste of vegetables and one for the waste of the fruit. When you have accumulated some, proceed with the recipe.
Beware though, not all foods are good for dogs. Avoid pear peels and cores, apple seeds, dried fruit shells, garlic, chocolate, fruit kernels-especially peaches and cherries-peels and raw potato pulp.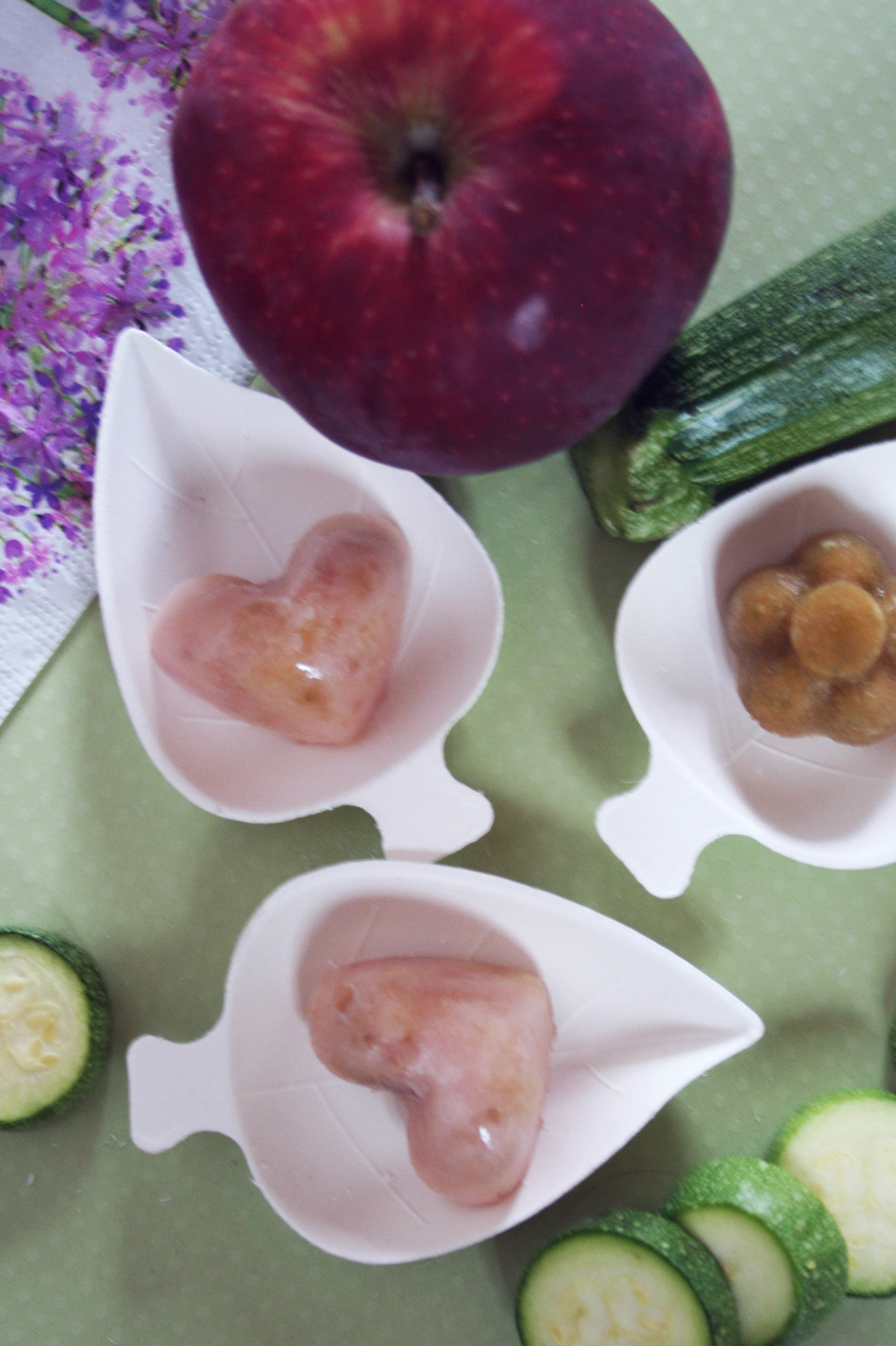 Fruit and vegetable popsicles: ingredients For more variations
Strawberry scraps as you like
Apple scraps as you like
Carrot Scraps to taste
Zucchini Scraps to taste
Fresh ginger to taste and optional
Half or one egg shell according to the quantities
Very little water
Soy Milk 1 SIP
Strawberry and carrot Process
Wash and dry the scraps of strawberries and carrots, in case you had not already done it initially. Eliminates the green tuft of strawberries to leave only the pulp of the extremity. Transfer everything to the blender, along with the water and a few pieces of lemon pulp or a grated ginger. Blend to obtain a smooth and semi-liquid mixture.
Pour the milkshake into the silicone molds for ice and leave it in the freezer for half a day.
Process Zucchini Icicles
Boil the egg shells in boiling water to sterilize them, unless they are boiled egg scraps.  Washes the scraps of zucchini. Put everything in the blender, along with the water and pour the milk flush to get a smooth mixture. Pour the milkshake into the silicone molds for ice and leave the freezer for half a day. There we go!
Conservation
You can keep the fruit and vegetable popsicles in the freezer, so that they are always available on hot days.
Good because
I am anti wasting: recycling peels, cores-I recommend, free of the semi-ends of zucchini and other vegetables reduce the environmental impact related to waste!
During spring and summer are a healthy snack, very light and very refreshing, as well as a "game" that will keep your dog busy!
The egg shells are a calcium concentrate, perfect for the bones