Croccantine, sweet, rich in vitamins, unfortunately often thrown away: I speak of the apple skins, which many people discard in Prefereza of the pulp. Here at canine bites, now you do not waste anything and even a very old Apple has great potential! So here is my dried apple skins, in the oven and at low temperature. 
With the pulp of the fruit you could make my apple muffins, apple snacks, or the heart of Apple, so as to stock up on treats for your dog, which will certainly be happy!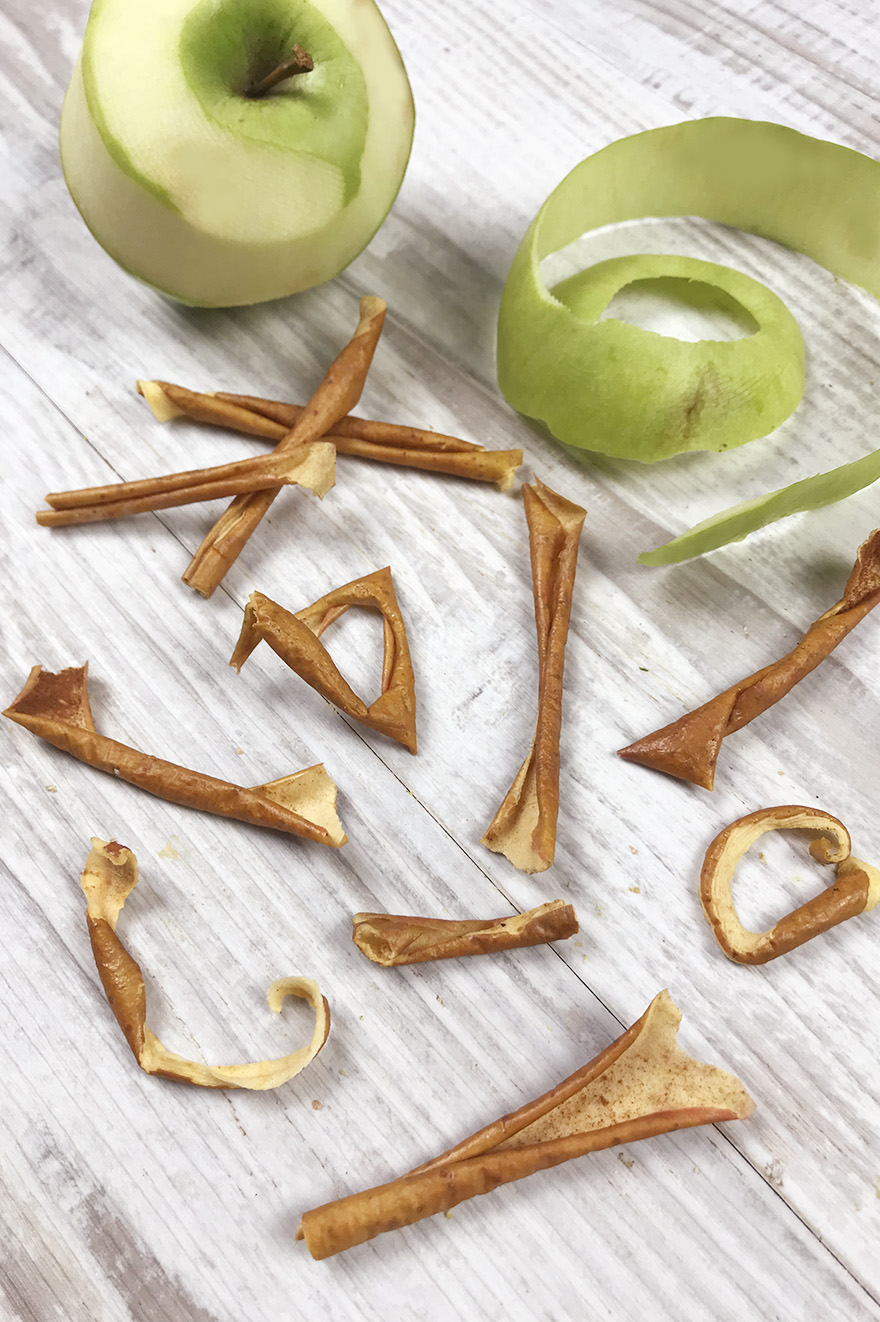 Dried apple Peels: ingredients
Peels of 2-3 apples
Lemon juice Middle
Cinnamon powder (optional) a pinch
Procedure
This recipe is suitable regardless of the variety of apple you have. Peel the apple brush on the surface of the skins-insisting on the part of the pulp-the lemon juice. Reduce the peel in small pieces but I recommend to keep them long because in the oven they sandpaper and rimpiccioliranno. Spread the skins on a dripping pan lined with baking paper, keeping the part exposed with the pulp. Add if you want a pinch of cinnamon and you're ready to dry them. Preheat the oven at 90 ° and bake the skins for 1h, then lower the temperature to 70 ° and let the apples dry for at least 2-3h.
At this point I recommend to turn off the phono leaving the skins fired, to allow them to dry all night or other hours. Leave an open valve of the oven door, placing a wooden spoon or a bit of crumpled foil in the closure. Dried Apple peels all for your dog!
Conservation
You can store Apple peels in a well-sealed jar for a few days, even a week. The duration of the snack also depends very much on how the recipe was actually made, and on the ambient humidity.
Good because
The benefits of the Apple are now known, so digestible and rich in vitamins
This dog recipe is perfect for recycling apple skins that are usually discarded!