One of the first recipes I learned to make is the cream tart, under the expert guidance of my dad Mario. For years the Procediemnto has always been that, and for years my heart has absorbed that unmistakable fragrance of sweetness and lemon… Then I grew up, I worked out my personal changes and I even focused on the features I care about in this dog recipe. Ricotta and lemon biscuits are simple and to prepare you just knead 4 ingredients: ricotta, lemon zest, honey and flour. Stop, that's all.
Do you know how many lemons we use and throw away after having cnsumato the pulp but not the most precious part? Well, this recipe is designed to exploit the zest of these citrus fruits-which could also be oranges, limes or mandarins: So, if you know you have to use the juice of the lemons you have in the House, before you squeeze them you could grate their rind and keep it for the Cookies to make to your dog!
Try them, you'll feel that incredible perfume will invade your home and you'll see how rush your dogs. My Hecate and Indiana Jones, who see portraits in the picture below, adore them!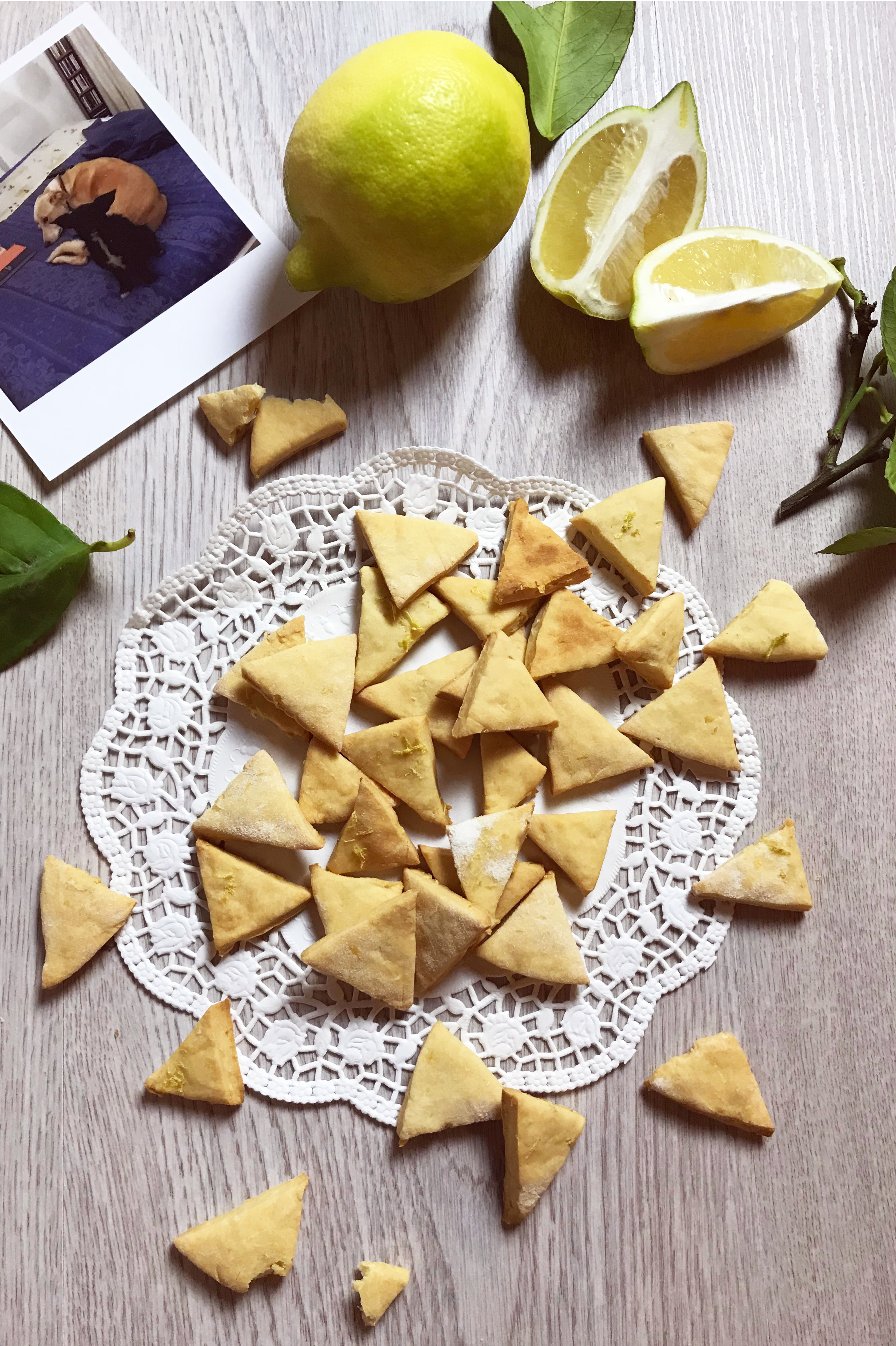 Ricotta cheese and lemon cookies: ingredients for 300 g of biscuits
Flour 00 150 g
honey  1 tablespoon abundant
Ricotta cheese 150 g
Lemons not treated the rind of 2
Procedure
To make these delicate and tasty ricotta and lemon biscuits you just put in a bowl flour, ricotta well-drained and honey. Now wash well and dry the lemons, then grate their rind taking care not to include the white part just below. Also combine the rind with the rest of the ingredients and knead vigorously to form a nice compact loaf.
Transfer the dough onto the lightly floured work surface and spread it with the rolling pin to the thickness of half a centimetre. I-instead of using a coppapasta, which you can do quietly-I cut it first in strips about 4 cm thick and I obtained from each of the triangles… Like they were wedges.
Arrange them all on a dripping pan lined with parchment paper and cook them in a pre-heated static oven at 170 ° for 30-35 minutes. Here are the ricotta and lemon cookies ready!
Conservation
You can store ricotta and lemon cookies in a paper bag or in an airtight package or at room temperature or in the refrigerator for about a week. You can freeze them once they are cooked and cooled.
Good because
The lemon is a vitamin bomb for us as much as for our dogs: In the biscuits Tova abundant their most precious part, or the rind rich of essential oils
These biscuits are light and protein, given the presence of ricotta